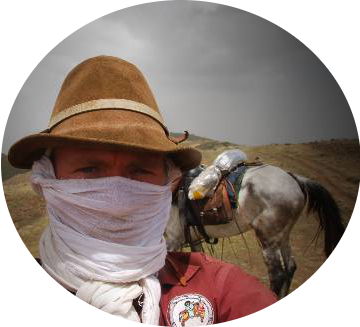 A French-English translator and writer, Yves-Marie Stranger is the editor of Ethiopia through writers' eyes, and the author of  Ces pas qui trop vite s'effacent, and The Abyssinian syllabary of Cornu de Lenclos. He is a contributing author to African train, the Djibouti-Ethiopia railway.
His next book, The Hornbook of Pêro da Covilhã, is a retelling of the life of the Portuguese ambassador to Prester John in the 16th century–and the discoverer of the route to the Indies.
"A man sets out to draw the world. As the years go by, he peoples a space with images of provinces, kingdoms, mountains, bays, ships, islands, fishes, rooms, instruments, stars, horses, and individuals. A short time before he dies, he discovers that the patient labyrinth of lines traces the lineaments of his own face."
Jorge Luis Borges
Contact: YMS@Uthiopia.com
Very happy to see Ethiopia through writers eyes in such good hands! The book was chosen by the Ethiopian Spelling Bee for its 2017 competition.